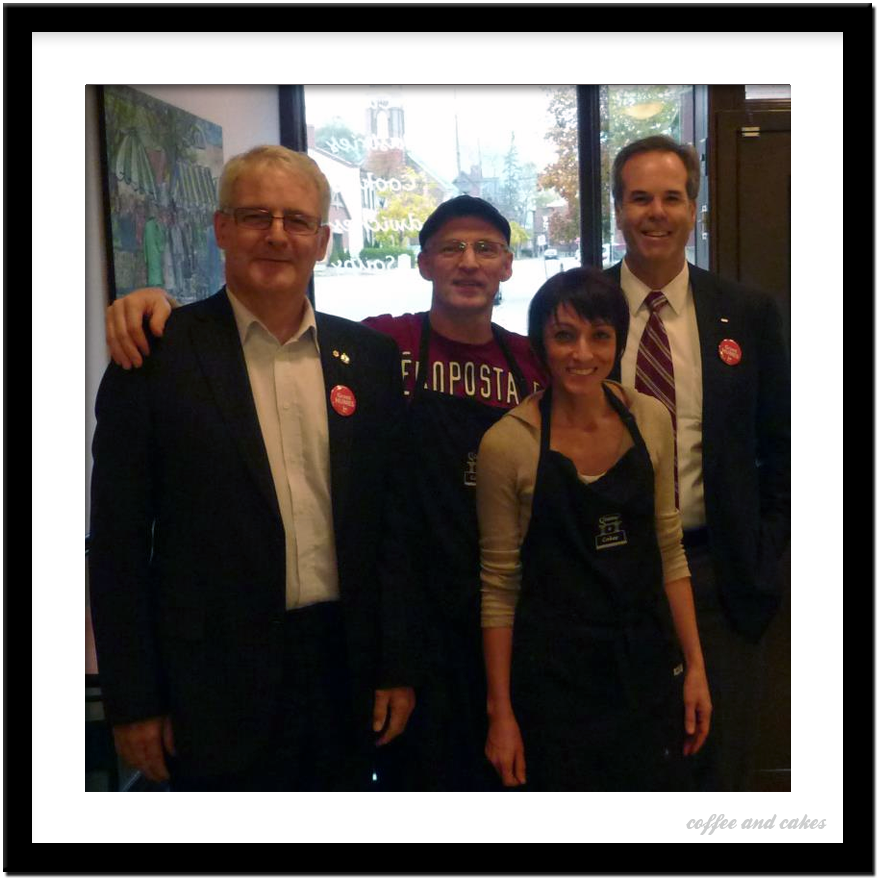 What a wonderful surprise today....our new friend and liberal candidate in Durham Grant Humes came in with someone he wanted us to meet. Marc Garneau, Canada's first Astronaut in outer space.
You just never know who will pop into Coffee and Cakes :)
Maybe Marc Garneau can help Cuppie get to outerspace! What do you think?