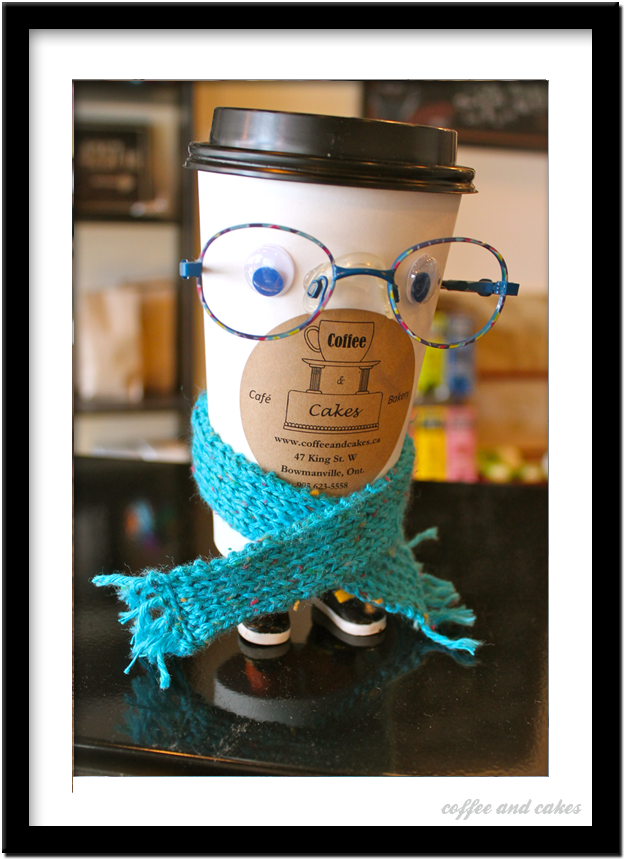 Everybody's favourite coffee cup,
Cuppie
, is always getting away when we're not looking! Every once in a while he'll escape and visit a local shop or business for a new accessory, but most often he can be found travelling the world alongside some of our best customers, suppliers and friends! Want to keep tabs on Cuppie? Make sure you follow us on Twitter and Facebook and read "
The Adventures of Cuppie
" blog posts, as you never know where he might end up!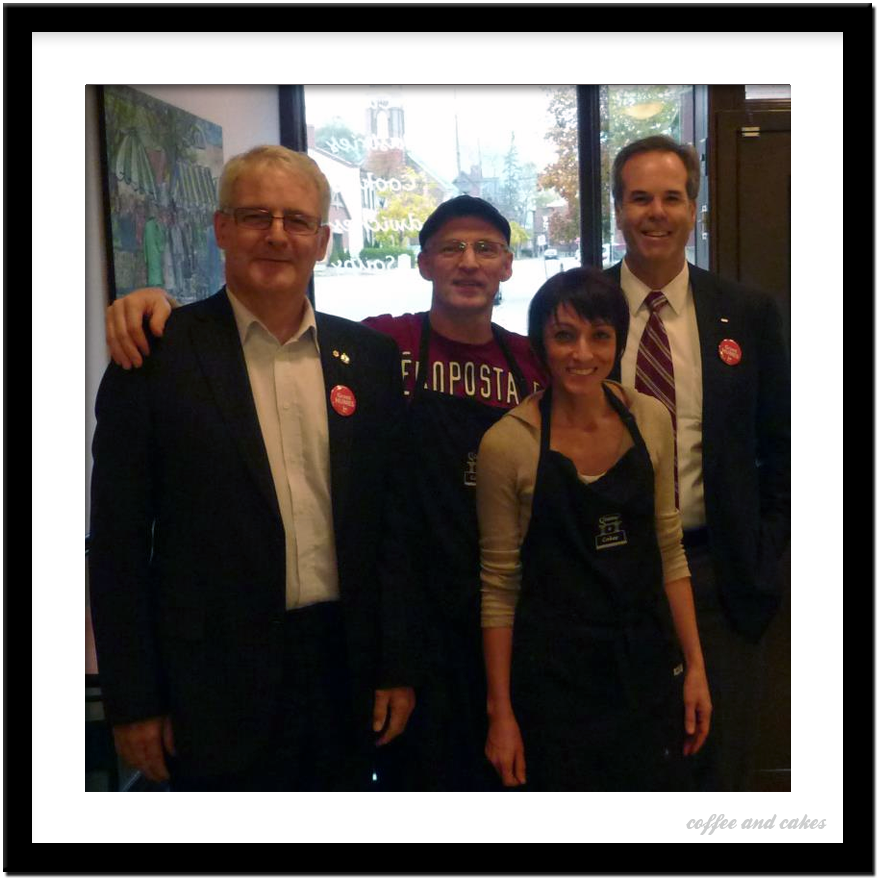 You never know who might pop into our store, and if you've been into Coffee & Cakes before you know that we have had lots of opportunities to meet and work with celebrities and notable people from all around Bowmanville, Canada and the World! Keep track of who our latest surprise visitor was by following our feature "
Look Who Popped In!
" right here!
...
Featured Artists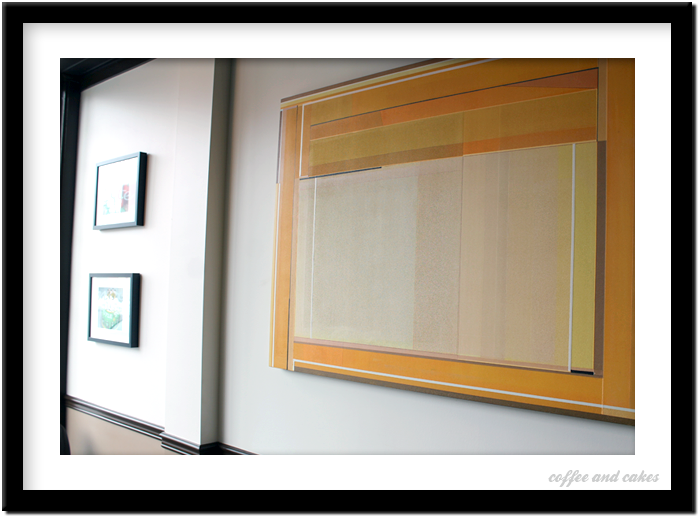 At Coffee & Cakes we are proud to support our local artist community.
....


Special Event Listings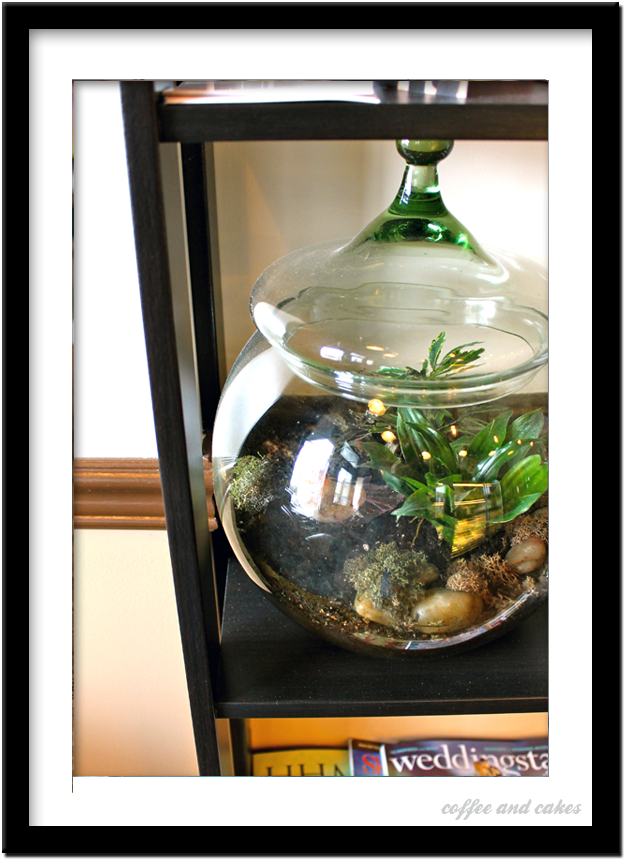 We are always holding new and different events here at Coffee & Cakes, ranging from business networking to evenings of philosophical discussion. Check our
Facebook Page
for upcoming events and more information. Check out our
Special Event Listings here
Clarington Small Business Development Group
Every
Monday
from 7pm—8pm
local business owners meet to work together in a "think tank" capacity to encourage business development and promote local businesses and inspire people to use local businesses first! Visit our Facebook here
Get Connected from 6pm to 9pm
Meet and connect with others that have knowledge or seek information on operating their electronic devices such as Smartphones, Ipads, Tablets, Computers, Cameras and home entertainment centres.
Durham Region Freethinkers
Every
Thursday
night from 7pm to 9pm welcomes those who would like to discuss the topics that are usually banned from the office and the dinner table. Come and enjoy the lively dialogue.
Friday Nights
Friday night 70's classics!
Join us from 6pm to 9pm for classic tunes in the café. Come out and sing along and reminisce about the days when music was much more than a download.
From 7pm to 9pm for a night of local talent and creativity. From acoustic guitar to painting and photography this is surely a night out you will not want to miss. Bring your guitar!